As the Tubbs fire tore through parts of Sonoma County on the night of Oct. 8, 2017, Brian Whipple was awoken at 1 a.m. The fire advanced to within two blocks of his house in the Coffey Park neighborhood of Santa Rosa before the winds finally died down and firefighters were able to keep the fire from spreading further into the city.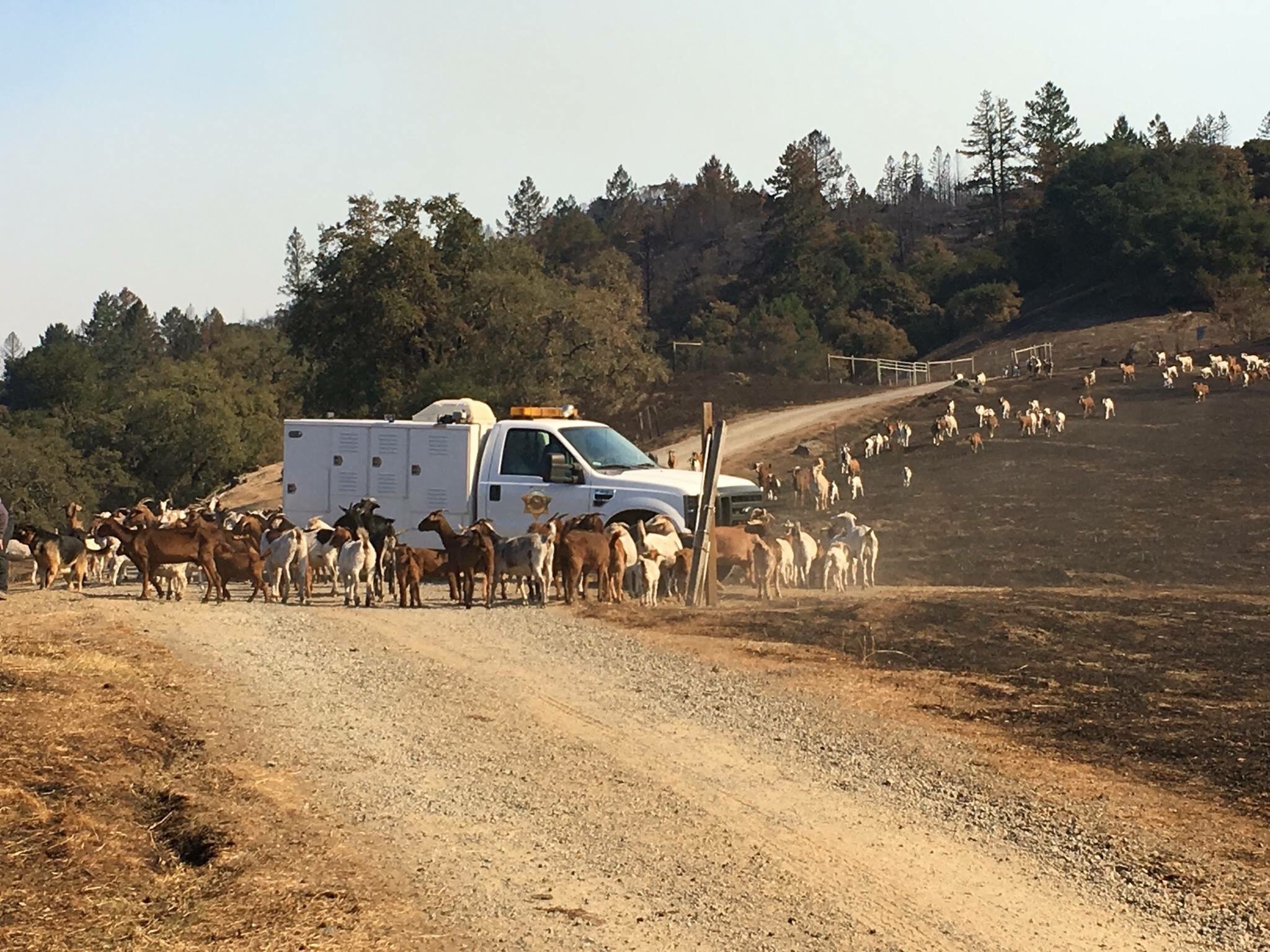 His house spared, Whipple, the operations manager for Sonoma County Animal Services, mobilized for what would become a long and unprecedented disaster response.
"It was time to head to work," said Whipple, who previously worked in animal services on the east coast and responded to several hurricanes and floods. "I started rallying our troops."
Adding to the challenge, the animal shelter was without power for the first few days. Whipple and his staff worked straight through the next month rescuing pets, connecting owners with lost animals, and tending to the livestock that was left behind when people evacuated.
Animal Services was in the middle of rewriting its disaster response plan when the fire hit, so much of the work was spontaneously reacting to conditions on the ground. Through after-action reports and hot washes, the agency identified and implemented several protocols, which streamlined the response to future emergencies.
"Each time you go through a response, you process it. You think differently about how to respond to an event," Whipple said. "You look for places to improve."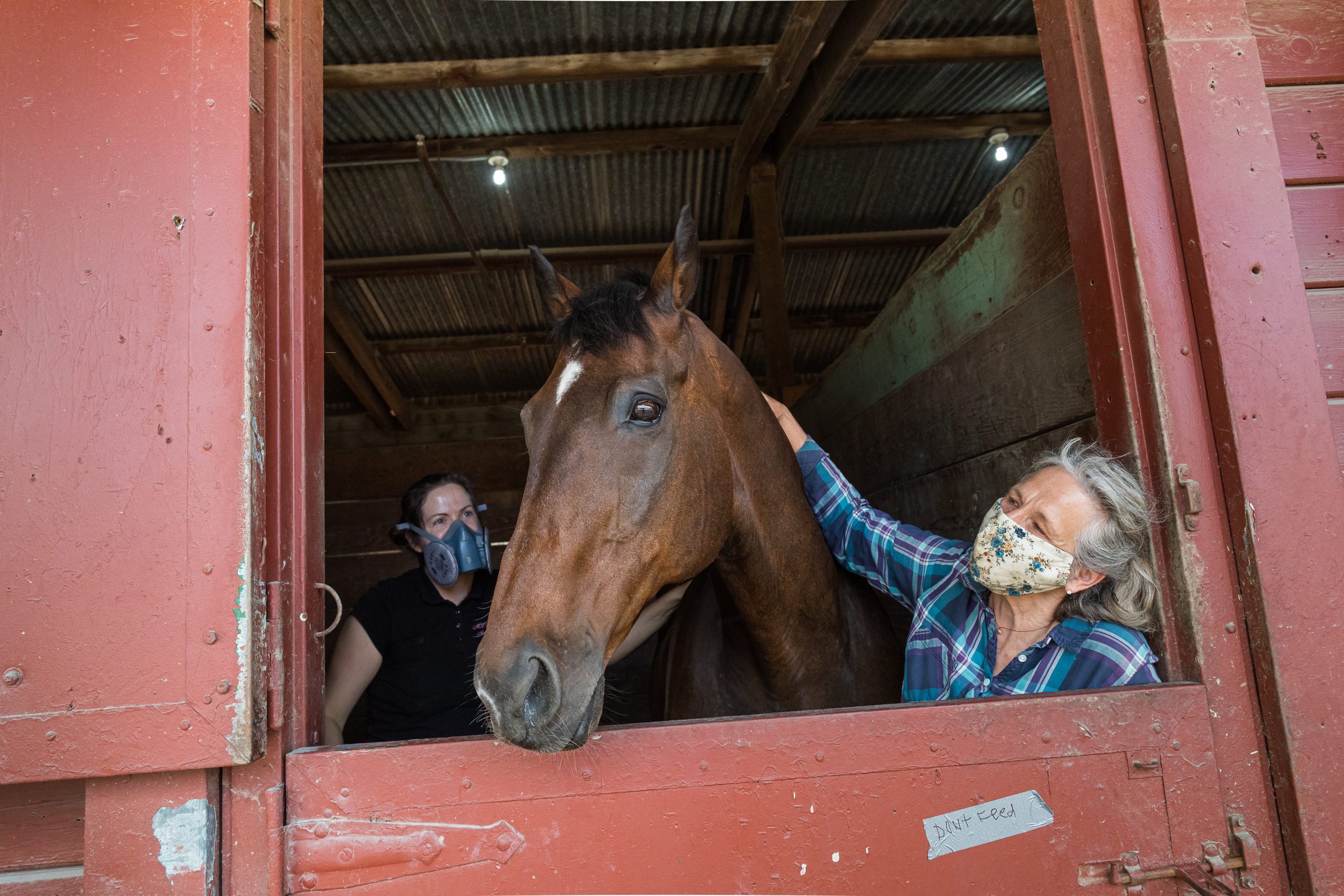 Whipple said he learned that his staff does not have the capacity to take care of all the animals in the county in a massive disaster like the Tubbs fire. So, after the fire, Animal Services strengthened its partnerships with volunteer groups to call on them for mutual aid during disasters. This vastly increased Animal Services' bench of responders.
The agency also acquired two emergency trailers to care for pets during disasters and is in line to receive a third trailer from the American Kennel Club. The trailers provide a safe, temporary home for as many as 65 pets each for up to three days during evacuation events. The trailers deliver essential animal care items — including crates and carriers, bowls, collars and leashes — as well as fans, lighting and a generator, cleaning supplies and maintenance items.
A trailer was used during the Kincade fire in 2019 to evacuate the county's animal shelter to the Cloverdale Citrus Fairgrounds. One was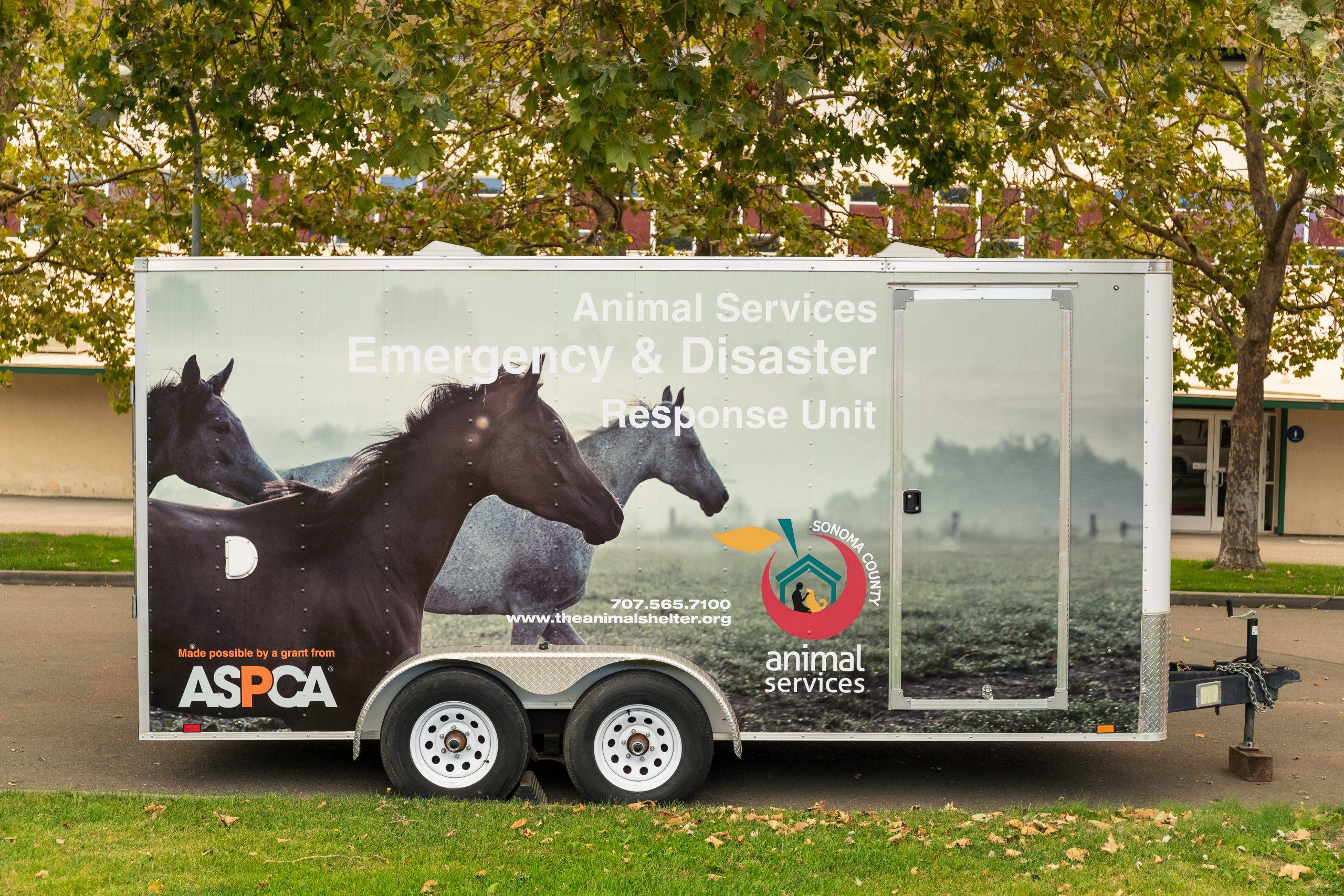 also deployed to the Sonoma County Fairgrounds during the Kincade fire and the Glass fire in 2020.
"This puts more resources ready to go at a minute's notice," Whipple said. "The ability to provide sheltering at emergency sites is challenging but these trailers, being as equipped as they are, make it so much easier."
Other improvements include a $75,000 training grant from the Society for the Prevention of Cruelty to Animals, a 500-gallon water tank to serve evacuated livestock, and fire gear and go bags for all Animal Services officers.
"It's not really something you want to say, but we are getting better at these responses," Whipple said. "Everything that we are doing has been gearing up to support the community."