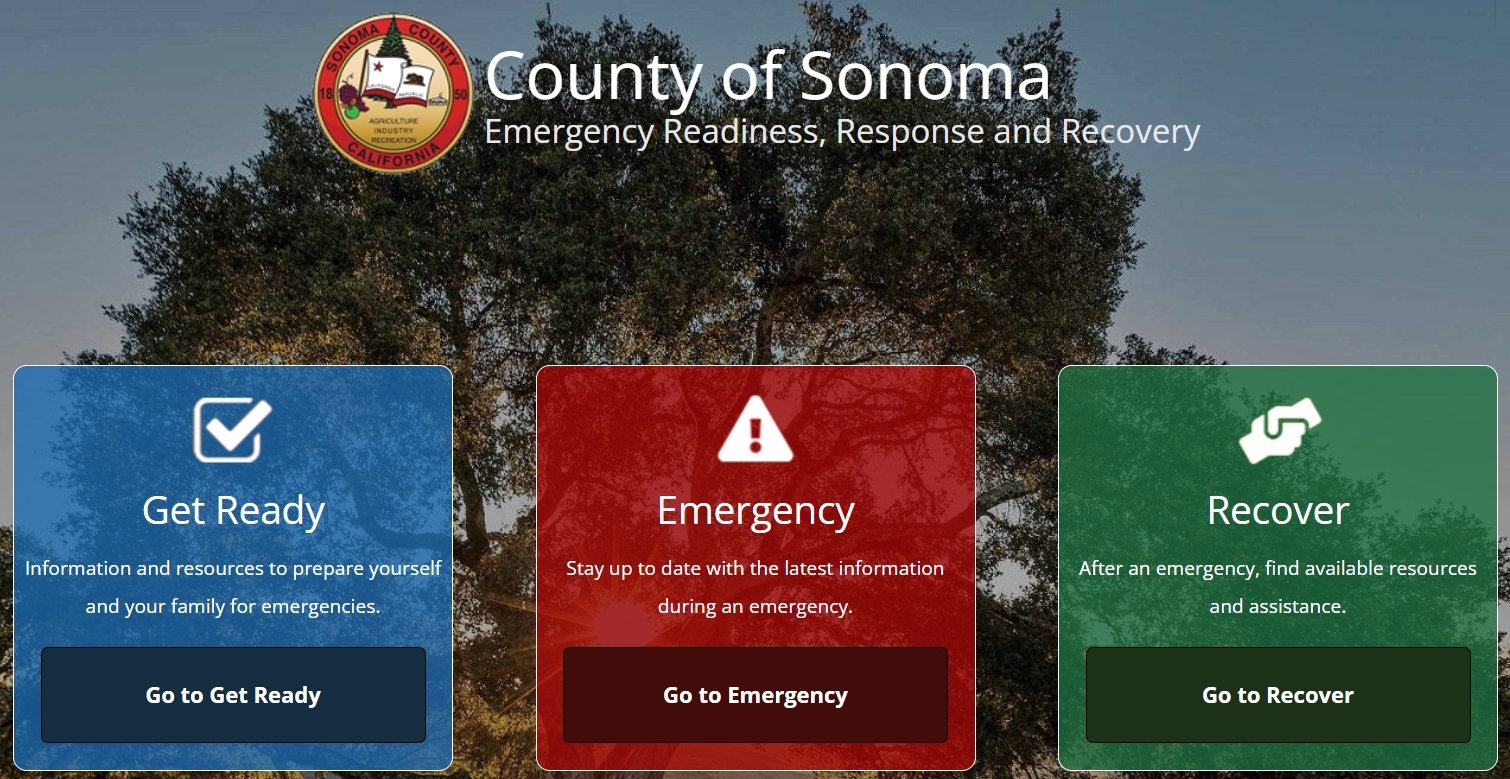 Whether looking for tips on how to prepare for a wildfire, wanting up-to-date information on an ongoing flood situation or searching for the latest COVID data, Sonoma County residents have come to rely on finding all they need at Sonoma County's emergency information website, SoCoEmergency.org. 
The website, launched a year after the 2017 fires, has played a pivotal role in transforming the way emergency information is shared with the public. The website is a core initiative methodically planned and implemented by the county website team in coordination with emergency management and communications staff following the Tubbs and Nuns fires.
Based on the idea of creating a central hub of emergency information, the site boasted a modest 150 pages of emergency response, preparedness and recovery information when launched in 2018. Today, the web team maintains more than 7,500 pages of content on the site, including a fully dedicated mirror website in Spanish on SoCoEmergencia.org. 
At the height of the COVID-19 pandemic, the site saw a staggering 2.5 million unique viewers and continues to this day to provide information to 2,400 people daily.
The website was revamped in 2021 in an effort to streamline functionality and improve access to information. The site now includes a mega menu along with three identified areas of main interest –  preparedness, response and recovery. 
The site was awarded the Siteimprove Sponsor Award in 2021 by the National Association of Government Web Professionals.