Before the 2017 wildfires, Sonoma County's Economic Development Board convened the regional business community to create Strategic Sonoma, a five-year plan adopted by the Board of Supervisors in 2018 and focused on inclusive economic development and recovery. 
Through supportive and collaborative public-private partnerships, Sonoma County businesses and residents have been able to emerge from the October 2017 wildfires with an increased capacity to address persistent local challenges and the resilience to face future economic disruption.
Although the formation of Strategic Sonoma began prior to the fires, the steering committee adapted the plan when tragedy struck in 2017 to include short- and long-term recovery efforts and much-needed resiliency initiatives for Sonoma County and the North Bay business community. This work eventually informed many of the economic development actions outlined in the County's Recovery and Resiliency Framework. 
Through collaboration and facilitation among leaders of local nonprofits, businesses, and government agencies, the community achieved 100 percent of the recovery goals spelled out in Strategic Sonoma. The groups that took part included:
The Sonoma County Economic Development Board 

The Joint Ad-Hoc Recovery Task Force

Sonoma County Office of Recovery & Resiliency

City of Santa Rosa

North Bay Forward

North Coast Builders Exchange

Rebuild North Bay

Rebuild Sonoma County

Sonoma County Rises

Sonoma County Workforce Investment Board

Santa Rosa Junior College

Sonoma County Tourism

Sonoma Small Business Development Center
Natural disasters intensified the need to be prepared and able to respond faster in providing access to capital relief for businesses experiencing barriers to access. Measures of success since 2017 include $21 million disbursed to local businesses in U.S. Small Business Administration disaster recovery loans; $2.7 million in microloans for startup and expansion capital; $2.3 million provided in disaster grants; and $288,000 distributed so far from a revolving loan program of Economic Development Assistance funds. With facilitation provided by the EDB, the county also received nearly $9 million in funds for recovery related economic development projects from the United States Economic Development Administration. 
Additionally, the EDB partnered with nine regional cities and 15 chambers of commerce to establish a Marketing Task Force that created the "GoSoCo" shop local and "All You Need is Local" campaign encouraging residents and non-residents to spend money in Sonoma County. Launched during the 2017 holiday season, the campaign reached 55,000 shoppers, had 255,000 impressions on Facebook, and ran in six local newspapers with both print and digital advertising.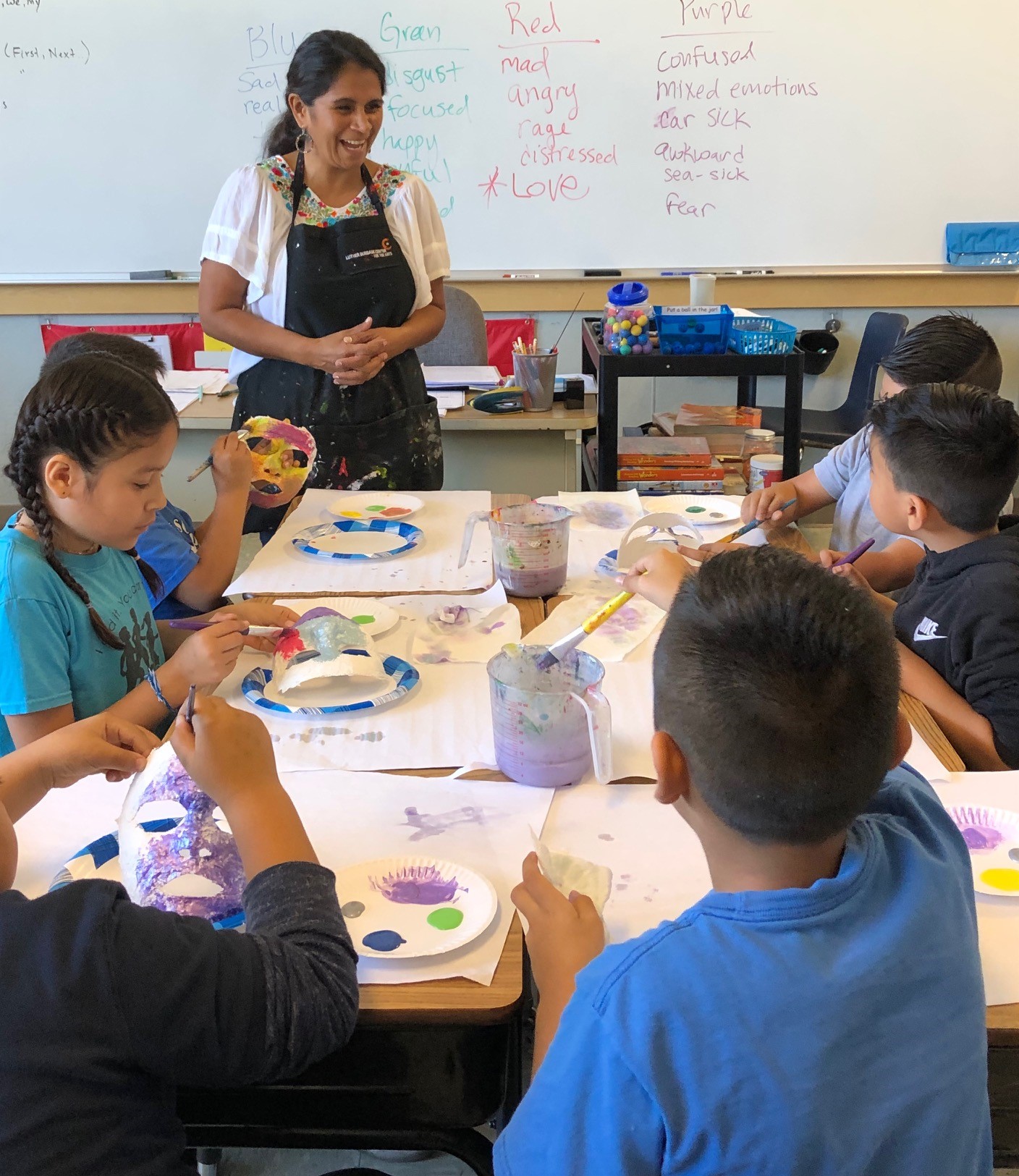 Creative Sonoma
Following the 2017 North Bay wildfires, Creative Sonoma established a Recovery Fund to collect and disburse donations for the local creative community. Established with just a few hundred dollars, the fund ultimately grew to nearly $400,000 with support from foundations, individuals and benefit events. 
The generosity of donors in the early days of the 2017 fires afforded Creative Sonoma the opportunity to provide a short-term safety net to support artist families through their earliest moments of need. The relief funds became the backbone of recovery activities in the arts community, in addition to an online hub that Creative Sonoma established for arts organizations and businesses to access disaster relief. 
In total, individuals and organizations received $345,958 in grant funding for their creative endeavors. In addition, Creative Sonoma funded 141 teaching artist residencies in 48 schools to help students cope with trauma, and convened 12 workshops for training on how to address trauma through the arts, access resources, prepare for disaster, and navigate change.   
More than 75 percent of the individual grantees reported that their homes were a total loss and 44 percent lost both their home and their studio/office. The grant funding was used to replace the lost tools of their trade, including cameras, arts supplies, computers, and more.  
Creative Sonoma Recovery Fund:
$1,500 awarded to 160 individuals and organizations that experienced physical or economic loss, for immediate needs including food, clothing, and shelter.

$36,000 awarded for a "Fire Response" program for eight cultural organizations developing art projects to debut on the one-year anniversary of response and recovery.

$50,000 for 16 Professional Advancement grants to help individuals improve their ability to make and sell, exhibit, distribute or otherwise share their creative work with audiences.  

$81,333 to 16 teaching artists for 141 teaching artist residencies in 48 schools to support students in processing and dealing with the trauma from the fires.