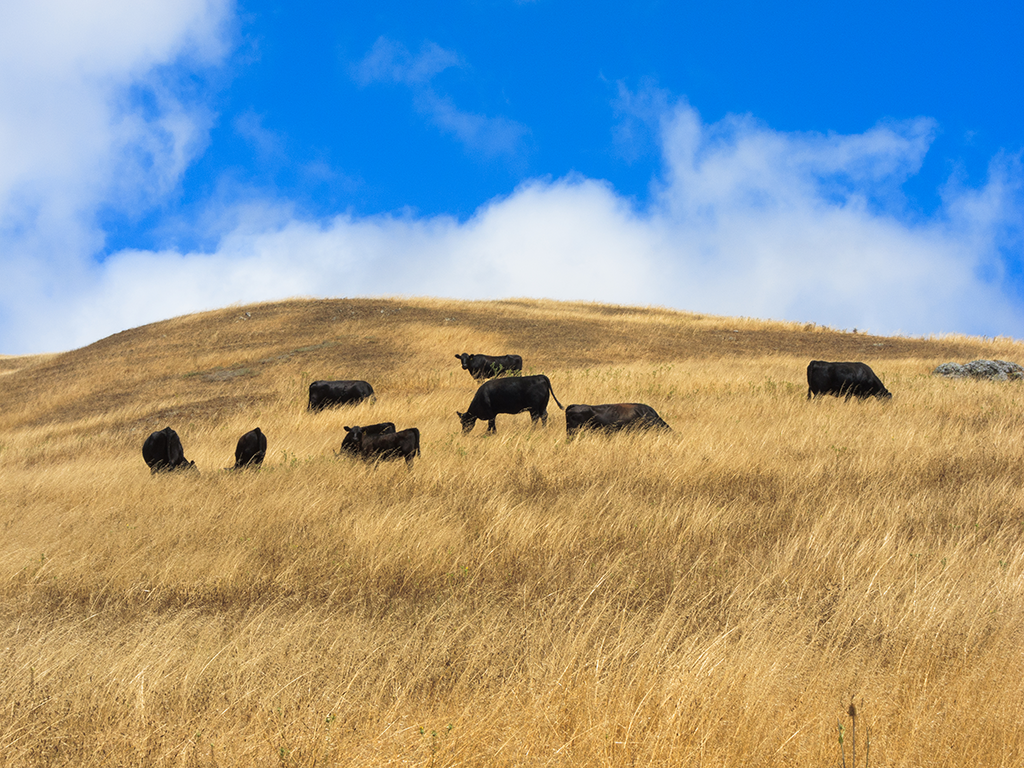 The challenge quickly became clear during the 2017 wildfires: Sonoma County needed new rules that would keep farmworkers safe while providing local grape growers, ranchers and other agricultural companies some type of access to their properties during a disaster.
Mandatory evacuation orders had sealed off large sections of Sonoma County where just over half of the county's 1.1 million acres is classified as farmland. Ag operators urgently needed access to their properties to irrigate crops, move animals to safety, care for livestock that remained and refuel emergency generators.
The county borrowed an idea from neighboring Napa County, allowing ag operators to enter evacuation zones on a case-by-case basis if their work was deemed essential and could be performed safely in the eyes of  law enforcement and emergency personnel.
"We wanted to help protect agricultural resources from the fires and we did so in a manner we felt was safe," said Sonoma County Agricultural Commissioner Andrew Smith. "We have learned a lot from the Tubbs fire and the permanent changes that have occurred in our community as a result." 
In the years since the 2017 fires, the Department of Agriculture, Weights & Measures has continued to coordinate with emergency management officials, community groups, first responders and law enforcement to make improvements to the county's practice during each subsequent disaster. The effort culminated in August 2022, when the Board of Supervisors approved a new program that includes verification cards allowing ag operators and full-time employees to safely enter evacuation zones for several critical activities.
To craft the policy, the county invited 43 different stakeholder groups to provide feedback and held 18 stakeholder meetings since 2019. In February, the Board of Supervisors established an Ad Hoc Committee to explore different models for evacuation zone access programs with a focus on farmworker protections. The committee included representatives of the Department of Agriculture, Weights & Measures, the county Department of Emergency Management, Sheriff's Office, Office of Equity, and the University of California Cooperative Extension.  
Our program is recognized by the county and state, and we will continue to work on this as a safety issue and address any concerns that community members may have along the way. –  Agriculture Commissioner Andrew Smith
Under the program, commercial ag companies can obtain access cards for operators and full-time employees. The cards will facilitate – not guarantee – entry to areas under evacuation so that ag operators can conduct several critical activities, including caring for animals, irrigating crops and supporting emergency personnel. Harvesting or sowing crops, food processing, and facility repairs are not considered eligible activities.
Card holders must undergo in-person fire and worker safety training in the language of their choice. Ag operators must comply with state and federal worker safety regulations, including protective actions required due to changing conditions (e.g., wildfire smoke). Use of an access card is voluntary and employers cannot require workers to enter an evacuation zone. The Sheriff's Office will administer the program.
By providing some degree of access into evacuated areas for critical commercial agricultural activities, the program is expected to support compliance with evacuation orders, according to the county's law enforcement and emergency management officials.
"Until now, each set of ag access verifications were isolated to the fire emergency incident at that time," Smith said. "Today, our program is recognized by the county and state, and we will continue to work on this as a safety issue and address any concerns that community members may have along the way."