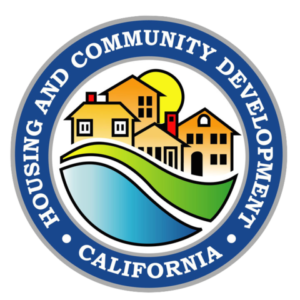 The California Department of Housing and Community Development (HCD) is the grantee of Community Development Block Grant – Disaster Recovery (CDBG-DR) Program funds allocated by the U.S. Department of Housing and Urban Development (HUD) as a result of the 2017 wildfires in California.
On November 12, HCD released a draft Action Plan for proposed usage of $124 million in Unmet Recovery Needs CDBG-DR funds.
The CDBG-DR funds are designated to help unmet housing needs for households meeting certain Federal income criteria.  HCD is proposing two main programs for housing: an Owner-Occupied Single Family program to be operated as a single statewide program and a multi-family program to be operated at the local jurisdiction level.
A copy of the draft Action Plan can be found on the HCD webpage in both English and Spanish at http://www.hcd.ca.gov/community-development/disaster-recovery-programs/cdbg-dr.shtml
Public comment on the draft Action Plan opened November 13, 2018, and closes at midnight December 12, 2018. Comments in writing will be received via email at DisasterRecovery@hcd.ca.gov and via postal mail at:
Attn:  Susan Naramore
2020 West El Camino Ave, Suite 500
Sacramento, CA
Public Meeting Opportunity to Provide Public Comment:
HCD will hold a discussion of the Draft Action Plan for Disaster Recovery for residents of the County of Sonoma and City of Santa Rosa who were impacted by the October 2017 Wildfires.  This meeting will be an opportunity for attendees to provide public comment on the draft Action Plan.
When: November 26th, 2018, 6-8pm
Where:
City of Santa Rosa Utilities Field Operations Center Utilities Training Rooms A, F & M
35 Stony Point Road
Santa Rosa, CA 95401