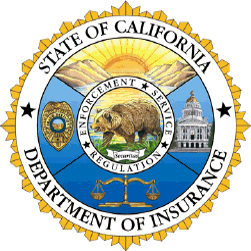 SACRAMENTO — As survivors of the Camp and Woolsey wildfires begin the long road to recovery from the recent devastating wildfires that have so far tragically killed 91 people and destroyed more than 14,000 homes, other homeowners in wildfire areas may find themselves shopping for coverage when rates increase or they receive non-renewal notices, as some insurers limit their underwriting. To help consumers shop for the most coverage at the best price, the department has a convenient, easy-to-use online price comparison tool available.
The homeowner insurance comparison tool is designed to take some of the guesswork out of shopping for insurance by allowing consumers to quickly and easily make comparisons of rates from both national and local insurance companies.
"Finding the best coverage for your needs starts by being well informed," said Insurance Commissioner Dave Jones. "As the number and severity of wildfires grows and some insurers limit their underwriting, it is important for consumers to shop around for the most coverage they can afford and this online tool provides a wealth of information to help them in that search."
While this tool does not provide actual premium quotes, it does provide each company's average premium and a toll-free number and website address for consumers to ask questions about available discounts or credits and receive an actual premium quote. The tool also includes a link to the specific company's performance based on the consumer complaint study.
Consumers enter their county and nearest city, type and amount of coverage, and age of the home to compare estimated premiums. Homeowners should compare prices for various insurers along with the coverage features, limits, and exclusions.
The department's Consumer Services team is also available toll-free at 800-927-HELP to assist consumers with any questions regarding their claims, coverage, or search for insurance coverage.
Other state insurance resources:
If you cannot get homeowners insurance you may obtain fire coverage through the FAIR Plan. Please ask your agent or contact the FAIR Plan for assistance.
A toll-free telephone number and/or web address for each company is provided so consumers who are interested can request an actual premium quote that specifically addresses their insurance needs.
Each company has provided optional coverages, available discounts and/or credits, and footnotes (explanations), which may impact insurance premiums.
The California Department of Insurance does not endorse or recommend any particular company.