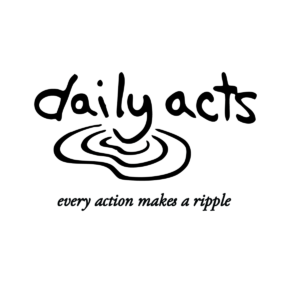 Daily Acts, a local environmental education nonprofit is finding more ways to support those who were affected by the 2017 North Bay wildfires. With a pilot program focused on the installation of front-yard landscapes, Daily Acts goal is to build community and resilience by mobilizing volunteers to help with the installation of new model sites. Each landscape will demonstrate one of the scalable landscape templates provided by the Sonoma-Marin Saving Water Partnership. Participants in the pilot program, whether as a volunteer or a host site, will gain the knowledge, skills and resources needed to more easily utilize these templates and replicate these landscapes throughout the burned areas.
The next year of the rebuild will shape the character and determine the resilience of our fire impacted neighborhoods and communities. One major obstacle is having a completed, permit-approved front yard landscape. From the beginning of the post-fire rebuild, Daily Acts has worked in partnership to help reduce some of these barriers to re-entry, collaborating with the Sonoma County Water Agency, the City of Santa Rosa, and local landscape architects to create scalable landscape design templates. Designed for water, fire, and resource resilience, these templates are free to the public and can be found on the Sonoma-Marin Saving Water Partnership website.
Now, Daily Acts is ready for the next phase of this vital work, creating in the ground models of the four template styles – Sonoma Cottage, Sonoma Contemporary, Native/Adaptive and Eco- Edible, to provide tangible examples of what these solutions can look like. Daily Acts has created an online application where rebuilders can apply to be a host site for this pilot program. A total of four sites will be selected for front-yard landscape installation only.
Applications are open until March 31st.
Please visit www.dailyacts.org/fire-recovery/ for more information and to access the application.